Welcome to
CCBS Online School.
Covenant Capital Business School (CCBS) is the business training arm of Covenant Capital.
We Promote
Your Business.
We provide simple and practical teachings to our students to help them start, grow and scale their businesses.
C C B S is
Committed to
Providing a Christ-centered platform for producing globally competitive manpower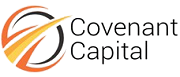 Begin your Journey
Profile Completion
1
Personal Details
Setup Your personal details
2
Your Business
Help us know more about you
3
Setup Login Details
Create your account login details
4
Setup Complete
Account creation complete.